What Makes Vandevert Unique?
Low Density – Twenty owners share 400 acres for an average of twenty acres per owner. The average lot size is about two and one half acres. The front and back of each lot face common land.
Rich Natural Landscape – Two miles of the Little Deschutes River wind through the ranch, providing a lush riparian environment. Much of the ranch is covered in forest. Meadows provide wide open views of Mt. Bachelor and the Cascade Range.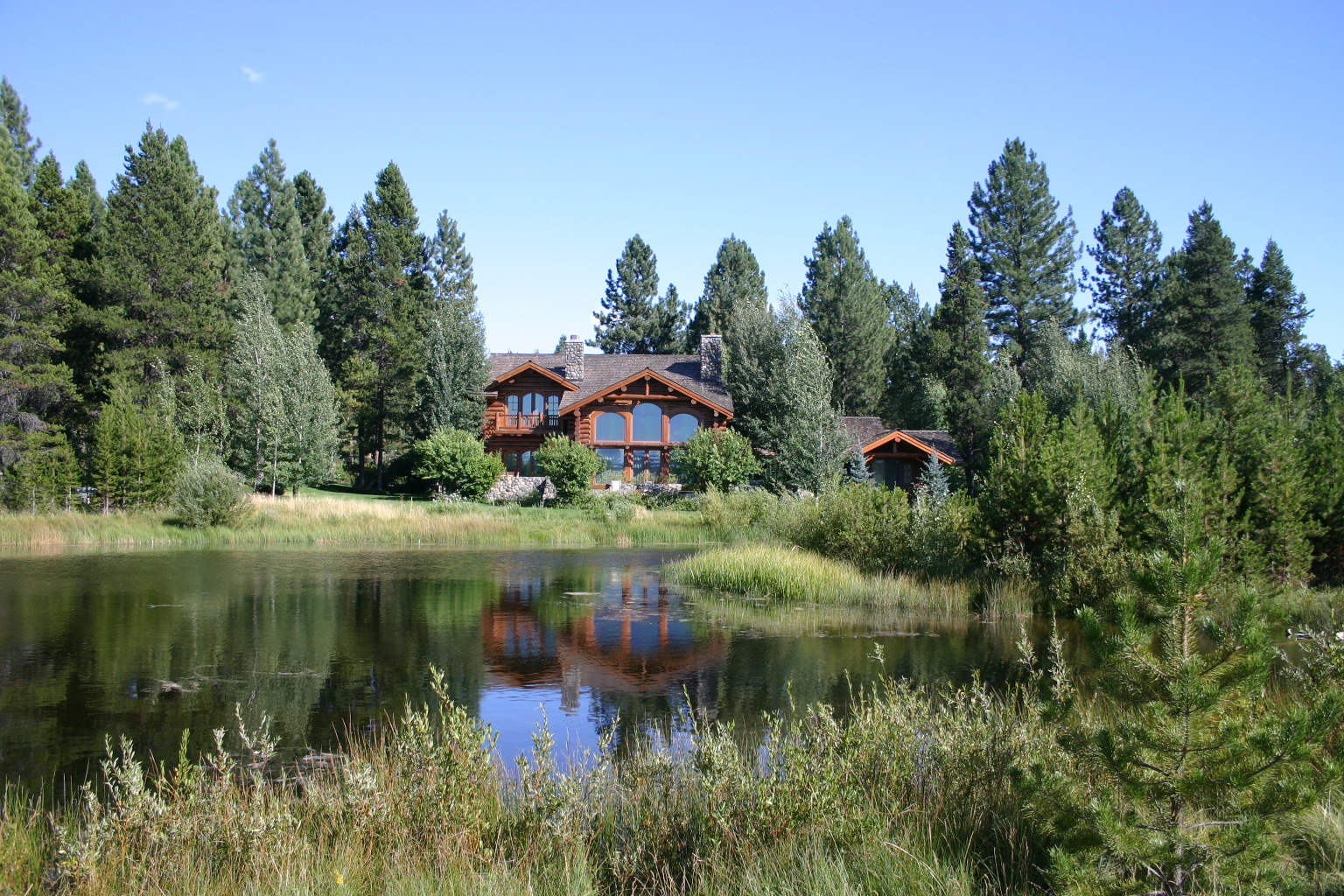 Beautiful Homes on a Consistent Log Theme – The original Design Review Guidelines - calling for houses of log, timber, and stone - were well-crafted and have been enforced wisely and fairly ever since. Seventeen high-quality homes now capture the pioneer heritage of the ranch and express the individuality of their owners.
Owner Control – The ranch is entirely owned and operated by the owners. The original developer no longer has legal ties to the ranch. No outside company or organization has any rights to use ranch land or property.
Good Governance – The original CC&R's have served the ranch well and have been amended only a few times over the years. The owner's annual meeting is well-attended. Ranch business is managed the rest of the year by a board consisting of five elected owners. Owners have always shown a great respect for each other's point of view and no serious disagreement has ever disrupted life on the ranch.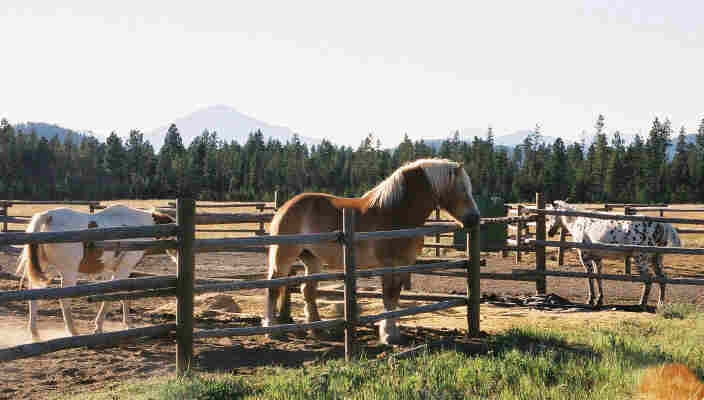 Quality Equestrian and Kennel Facilities – The ranch provides complete boarding facilities and care for owner's horses and dogs. The Animal Caretaker is a permanent member of the staff. Facilities include the stable, the riding arena, paddocks, pasture, and eight miles of riding trails. The facilities are available only to the owners.
Private Fishing Pond – A 3.2 acre pond, twenty feet deep, is stocked with rainbow trout. Over 1,000 feet of shoreline is available to all owners for fly fishing.
A Place in History – William Plutarch Vandevert founded his ranch in 1892, before Deschutes County or the city of Bend ever existed. The history of the Vandevert family and the ranch are described in many books on the region and summarized in Vandevert - The Hundred Year History of a Central Oregon Ranch, written in 2011 by Ted Haynes, a ranch resident, and Grace Vandevert McNellis, who grew up on the ranch in the 1930's and attended the one-room schoolhouse that is still located on the ranch.
Proximity to Great Golf – The famous Crosswater Golf Course neighbors the ranch and most ranch owners are members. Golf Digest named Crosswater the best new resort course in 1995. Nearby Sunriver offers two more courses, one of which was designed by Robert Trent Jones. Yet the ranch itself incurs neither the cost or the management burden of maintaining a golf course.