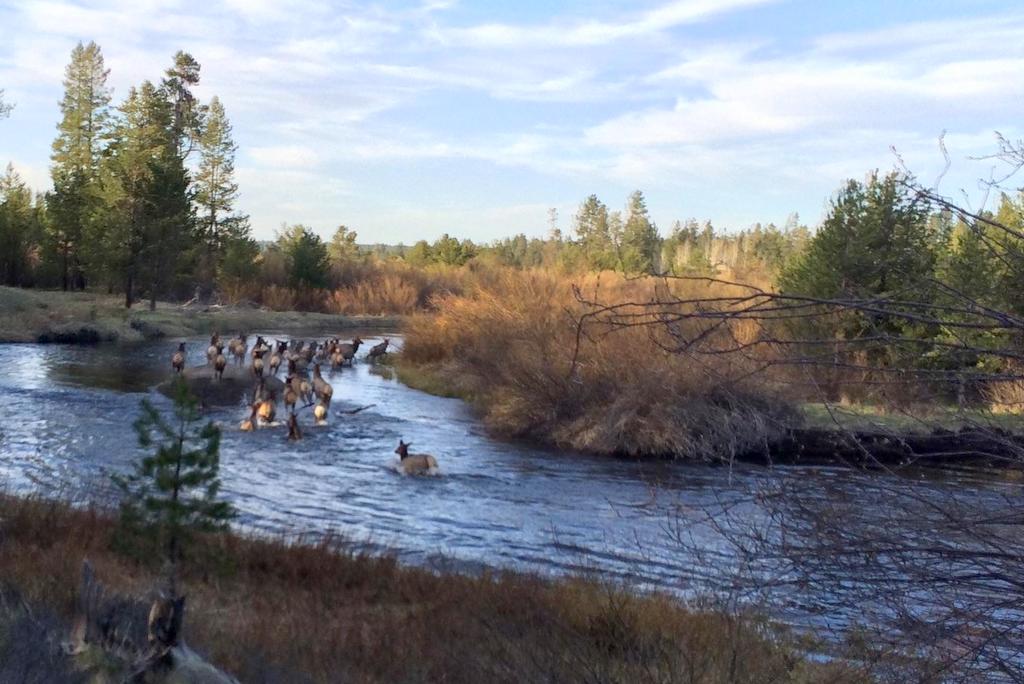 Vandevert Ranch lies between 4,160 feet of elevation near the downstream end of the Little Deschutes River and 4,180 feet at the main entrance gate. The ranch and most of Deschutes County are in what is called the high lava plain geomorphic region of Oregon. The designation is misleading because there are only two small lava outcrops on the ranch. Yet Newberry Crater, one of the most interesting and accessible geological sites in the United States, is less than twenty miles away.

The ranch environment is ideal for both people and wildlife. In the rain shadow of the Cascade Mountain Range, the ranch combines the clear dry weather of the high desert with a wealth of water from mountain snowmelt.

Of the 320 acres of common property, 230 acres are forest, 60 acres are pasture, and 110 acres are riparian, lying in the bed of the Little Deschutes River. For a description of the course of the Little Deschutes click here.

The ranch environment is rich in wildlife and plant life. Also see pages on Butterflies, Dragonflies, Clouds and Sky (including Sunsets), the River, and Wildflowers. Also see the brilliant aspens of Fall 2018.
The owner's association is dedicated to preserving and enhancing the beauty, health, and diversity of the ranch environment. To this end, the ranch developed a Stewardship Plan in conjunction with the ranch foreman and has implemented several projects to improve the environment.
At right, the Vandevert elk herd crosses the Little Deschutes River in April, 2016. Photo by David M.