Little Deschutes River on Vandevert Ranch
River Miles and Named Points
The Little Deschutes flows two miles from south to north through the ranch. Points on the three maps below are named after well-known features, after past presidents of the Vandevert Ranch Association board of directors, for the ranch foreman, and for two others who grew up on the ranch and have contributed significantly to the ranch Stewardship Plan - Claude Vandevert and Grace Vandevert McNellis.
Numbers on the map indicate the miles from the mouth of the river, in this case the river's junction with the Deschutes. River miles are indicated on US Geographical Survey maps by X's or crosses at the mile marks and with a number next to the X or cross every five miles. The river has cut off two oxbows (creating the North Slough and Teepee Slough) since the latest USGS map was drawn. The river miles on the maps below, labeled every quarter mile, conform to the USGS map for the sake of consistency and include the abandoned oxbows.
Downstream (Northernmost) Section of River (shown below)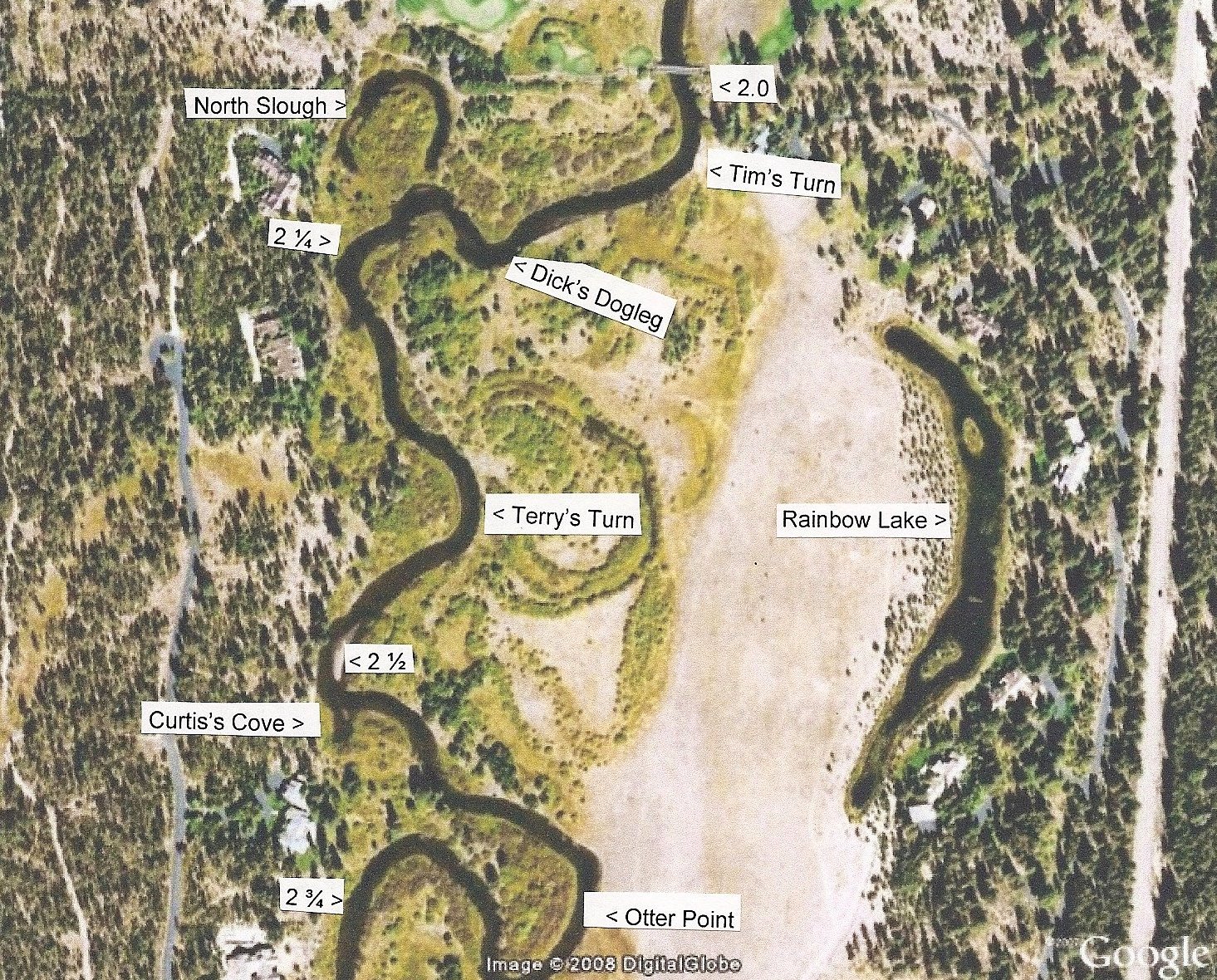 Midstream Section of River (shown below)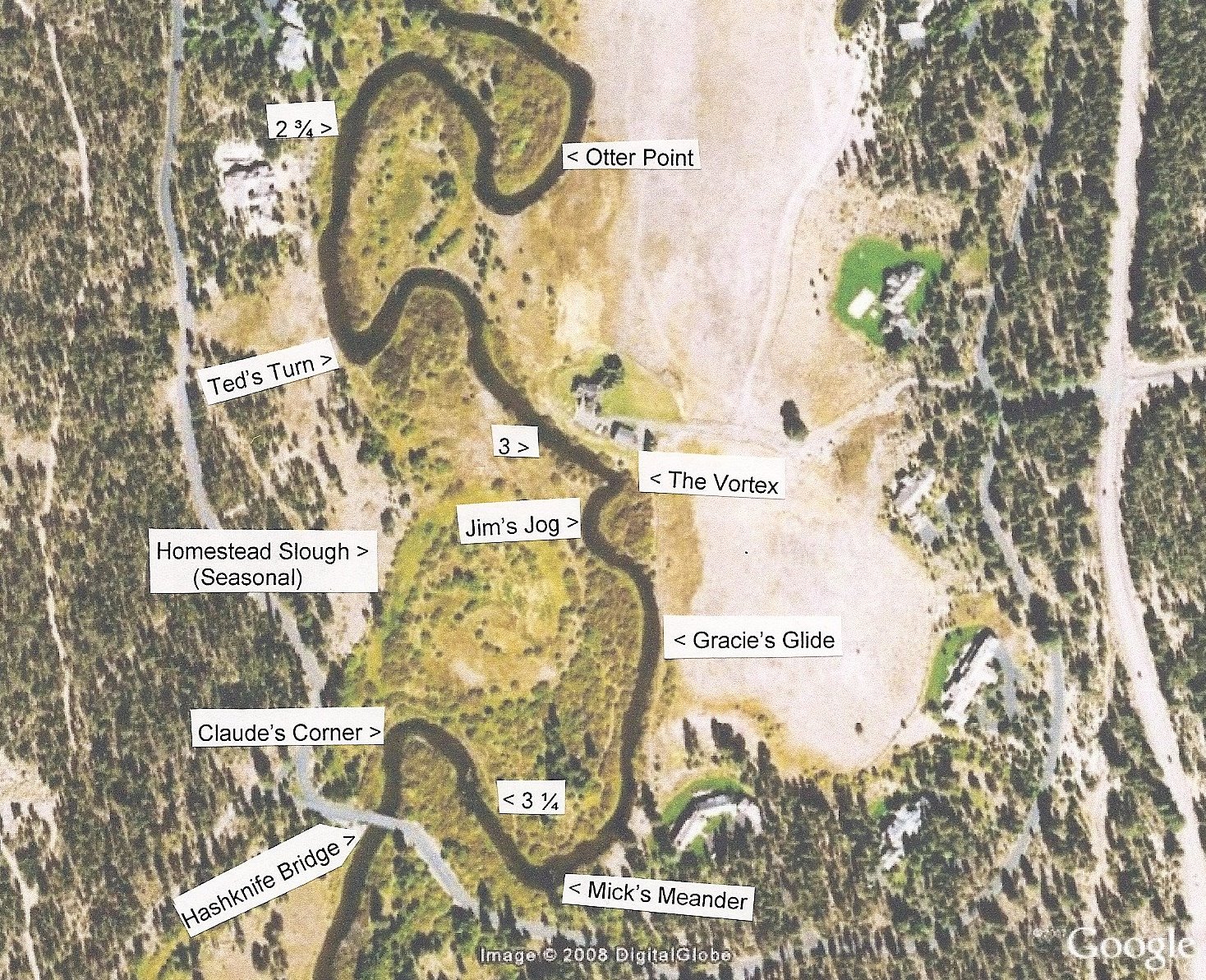 Upstream (Southernmost) Section of River (shown below)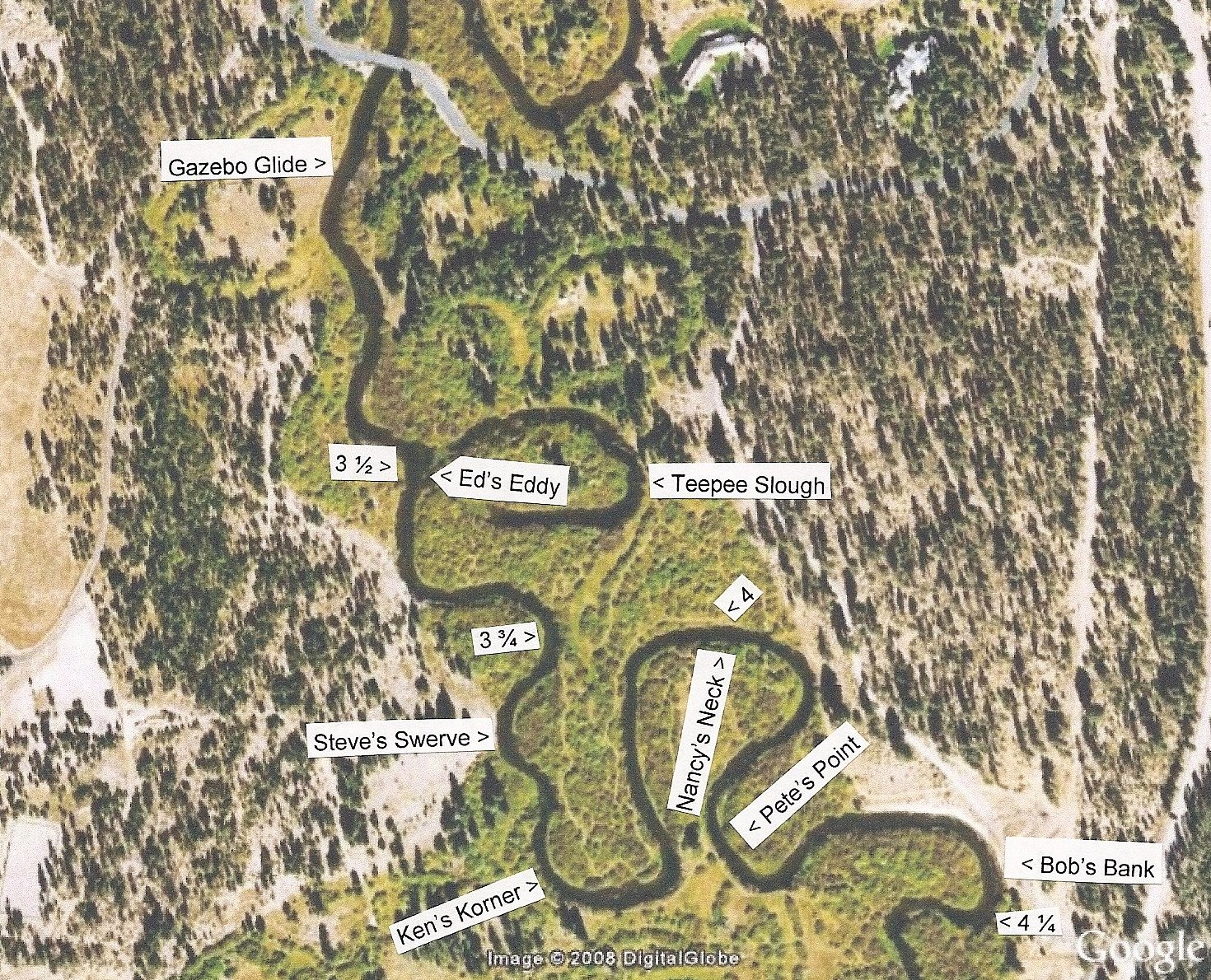 Return to Stewardship Plan Table of Contents