Vandevert Family Photos
Family Members on the Old Homestead Porch, Approximately 1924
From left to right: Sadie Vandevert, Dan Catlow (Pearl Catlow Vandevert's father),- - unknown lady, - - Claude Vandevert Sr. holding Claude Jr., Pearl Vandevert standing looking at the two Claude's, Elizabeth Catlow (daughter of Frank Catlow & Pearl's niece), Thomas William (Uncle Bill) Vandevert, and Mame Newton - an aunt from Portland related to the Catlow's. She never married. The family loved her dearly. She lived with Elizabeth in Portland until her death.
Four Ladies in White in Roughly 1914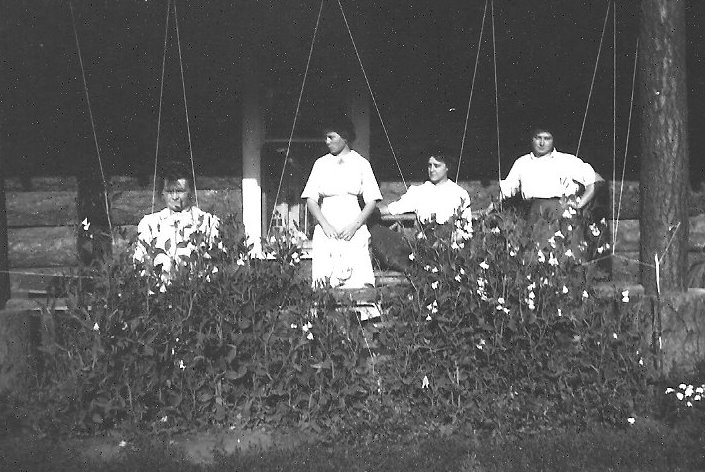 Left to right: Sadie Vandevert, unknown woman, Mittye Vandevert, Kathryn Grace Vandevert.
New Years Eve Party, December 31, 1914.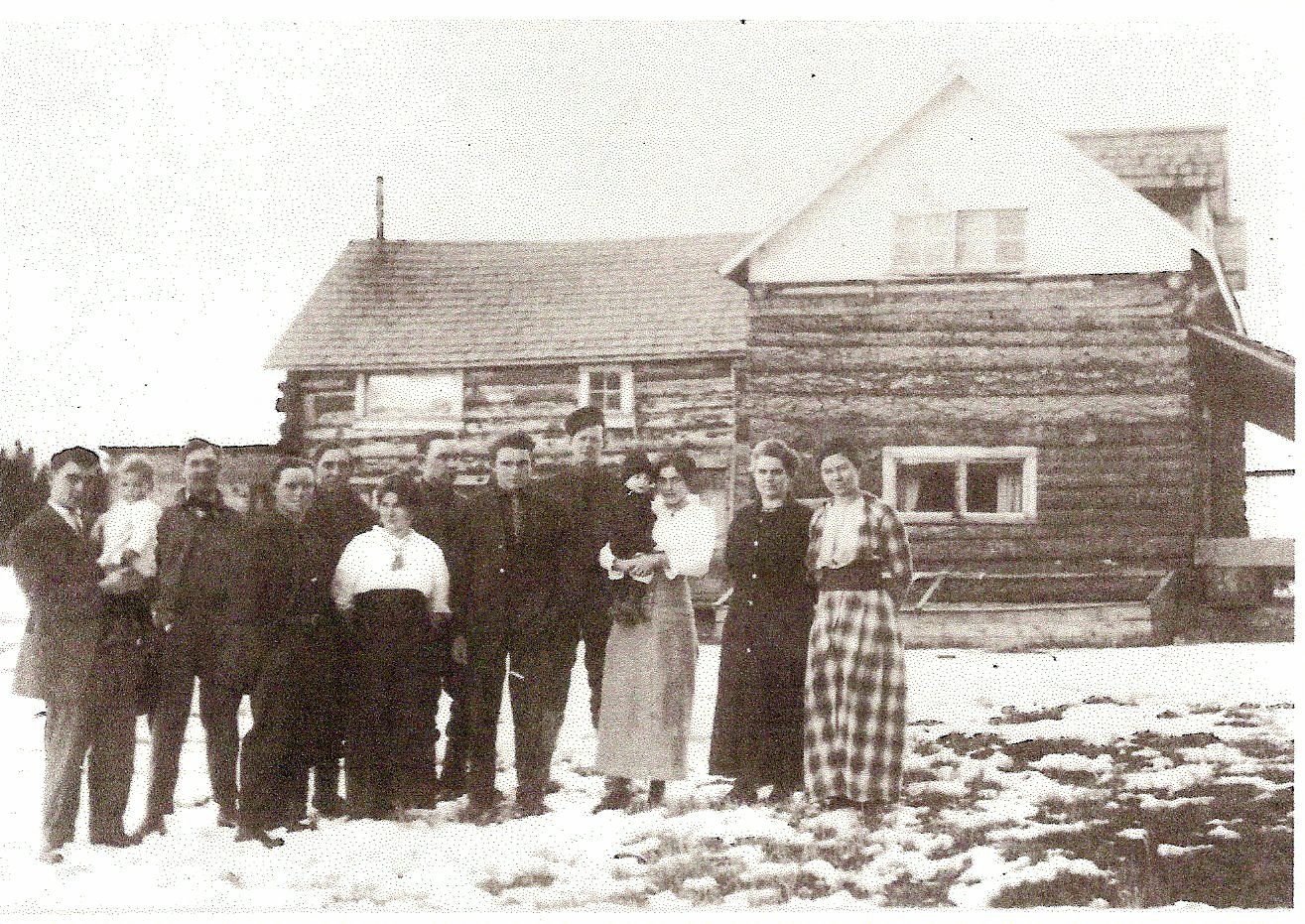 Partygoers left to right are: Claude (Senior) holding Billy Van, Chet Catlow, Bill (T.W.) Vandevert in front, William P. Vandevert behind, Kathryn Grace, Clint, Arthur, unidentified man, Iva Ward holding son Doug, Mrs. Elmer Ward, Maude Vandevert Catlow (Mrs. Chet Catlow).
Drawing Water at the School Pump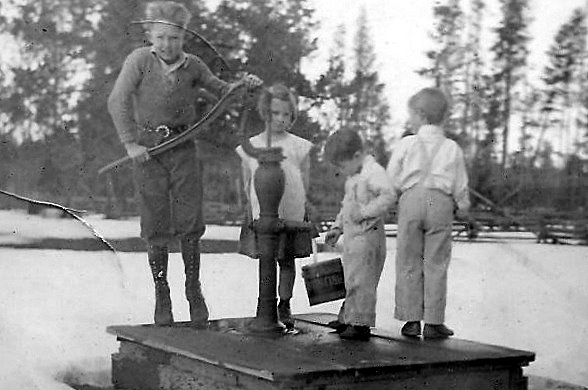 Grace Vandevert McNellis says of this photo, "The picture was taken at the schoolhouse and Claude is pumping the water, Gracie is behind watching. Grover Caldwell is holding the pail and the other boy, I'm almost sure, is Bob Fowler. Bob's mother was probably taking the picture - she was always doing that and had a camera every time she came to the ranch. The Fowlers had three children, lived in Bend, and he was the editor of the Bend Bulletin. Mrs. Fowler and Mrs. Caldwell (Grover's mother) were sisters, so those two boys were first cousins. Mrs. Caldwell was Claude's teacher for several years at the school and was always his favorite teacher. Both these families were great friends of the Vandevert family. "