Harper School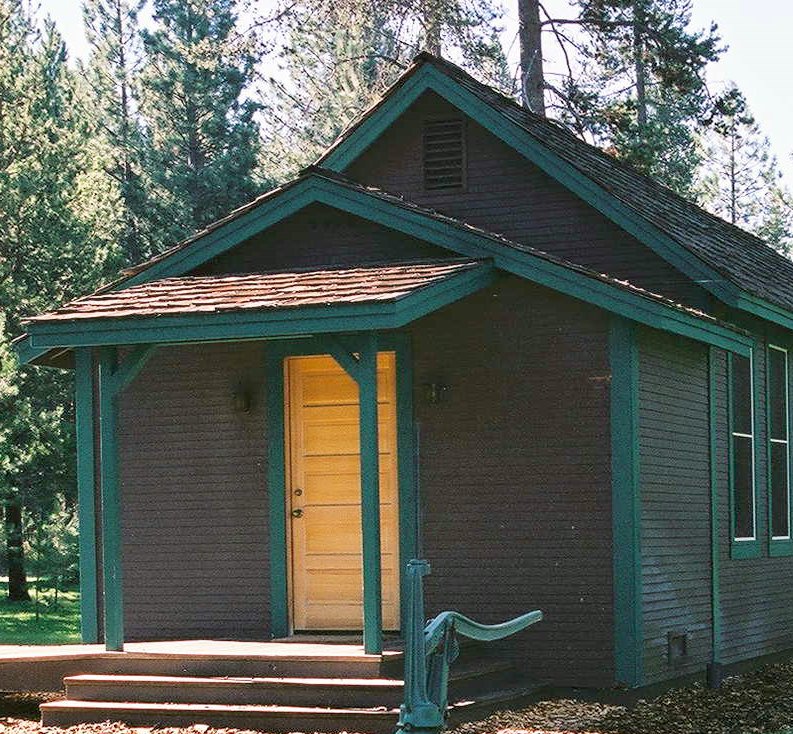 The children of the Vandevert family, and other children from the surrounding area, attended the one room Harper School for generations.
The schoolhouse was originally built in 1925 on a low hill just north of the junction of South Century Boulevard and Spring River Road, not far from the Harper Hotel. It was moved to its current location in 1929. The school closed in about 1936 but reopened again in 1946. The school finally stopped operating ten years later. The building was restored in the early 1990's (see photo at left) and the windows were moved from the east wall to the west.
The student's desk are intact, along with the blackboard and textbooks from the first half of the last century. On "Pioneer Day" the ranch hosts a visit from local schoolchildren, learning what school was like before their time.
Several former students and their family members have written recollections of the Harper School and of the Harper Hotel.
For pictures of the un-restored building and the fully restored interior, click on the thumbnails below.
Vestibule

On right upon entering
Bathroom

On left upon entering. When in use the school only had outhouses.
School Before Renovation

Windows were moved from the east wall to the west wall during renovation.