Thomas William Vandevert ("Uncle Bill") and Family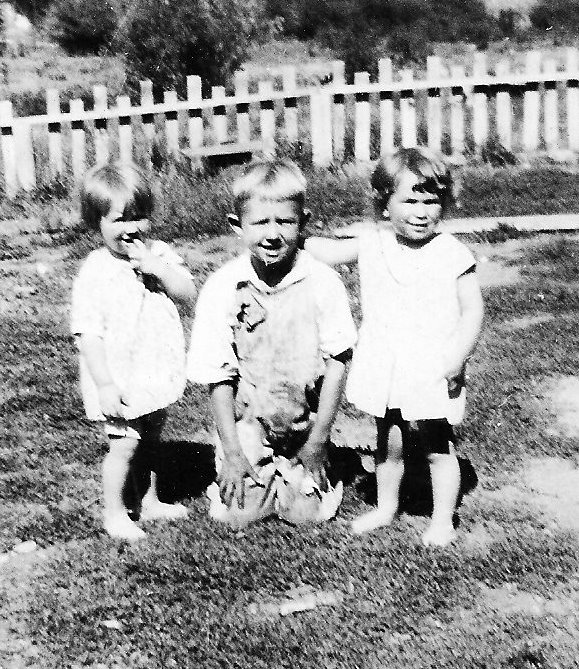 Thomas William, the oldest son in the family, had a ranch about six miles away, at Paulina Prairie. "Uncle Bill", his wife Dorothy, and their daughter Barbara, were frequent visitors to the Homestead. The photo, looking west from the homestead, shows Barbara (on the right) with Claude and Pearl's two oldest children, Grace and Claude. Click on "Uncle Bills Cabins" on the "Map1935" page and read the story about "Phantom Cattle" to learn more about T.W. Vandevert.
The photo below, taken on July 4, 1933, shows, from left to right, Barbara, William P. Vandevert, Dorothy, Uncle Bill, Grace, and Claude.